Our Hungary partner and we finished a great project in Budapest Metro Station. Why we only mention this project, because it is a typical one as indoor wall mounted LED display application.
Remove corners modules and fix LED display directly on the wall. There is no space between screen and wall, and no normal steel tube structure support.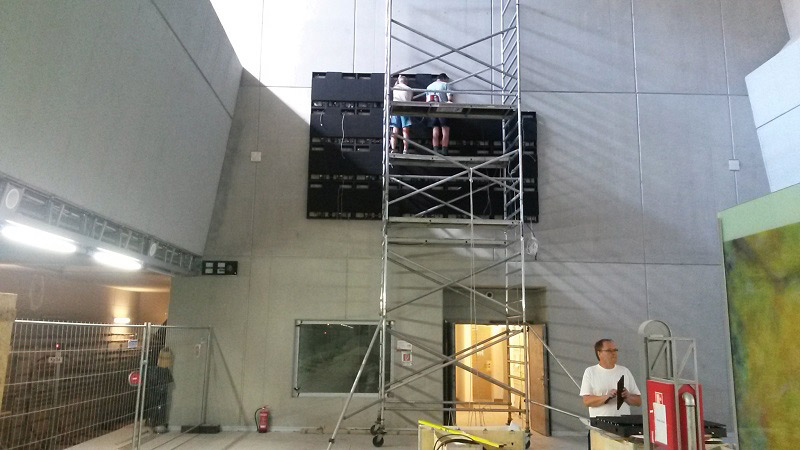 Make power and signal cables connection, then install removed modules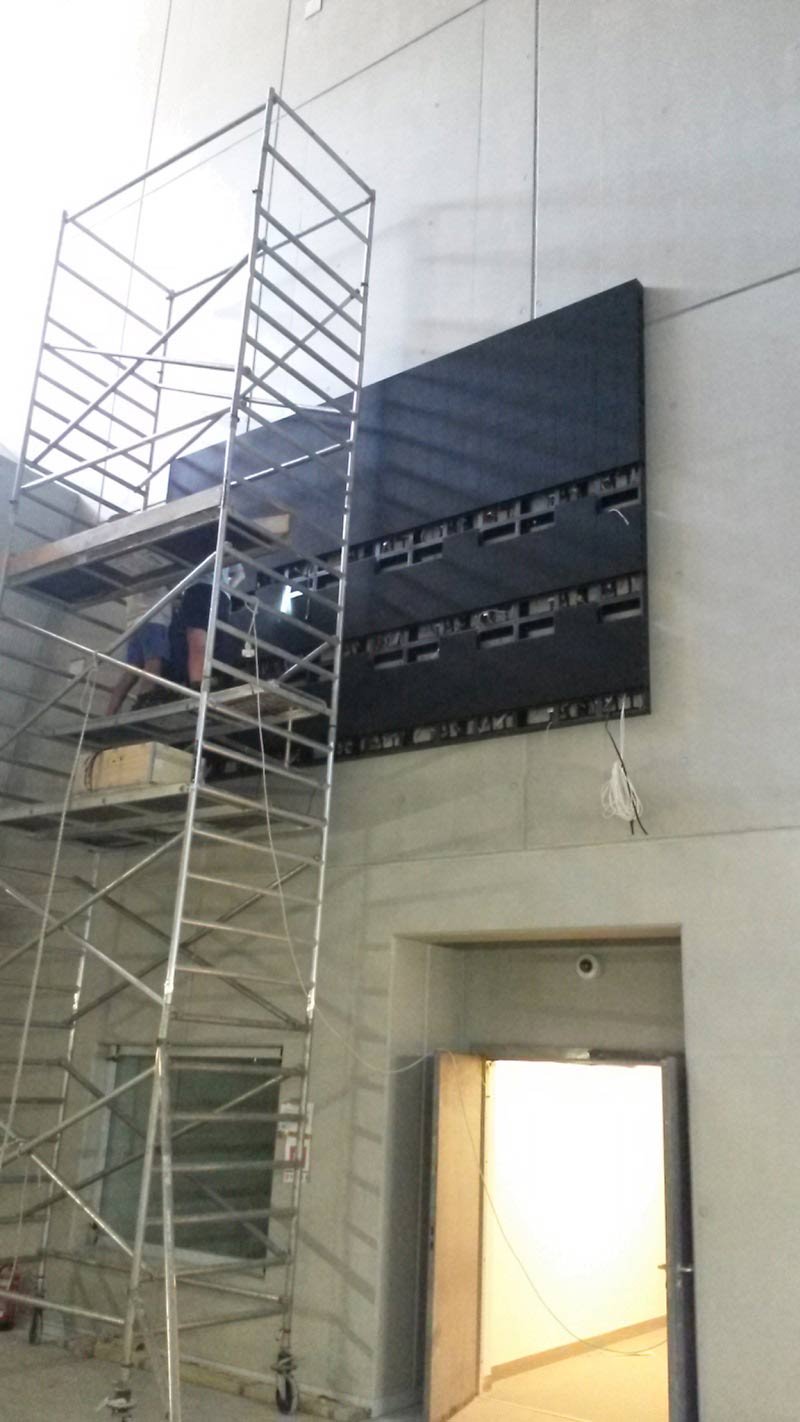 According to LED display border, make the frame structure to envelop.
After software setup, the screen working excellently.