Engineering project monitoring room & Meeting room
How to grasp every little change in your place?
The first answer must be installing numerous CCTV to monitor every situation.
---- Yes, CCTV can help us a lot, but there comes another questions how can we gather so many images into one place? Is there any big big screen can do it?
Sure, we can do it by our monitoring room solution.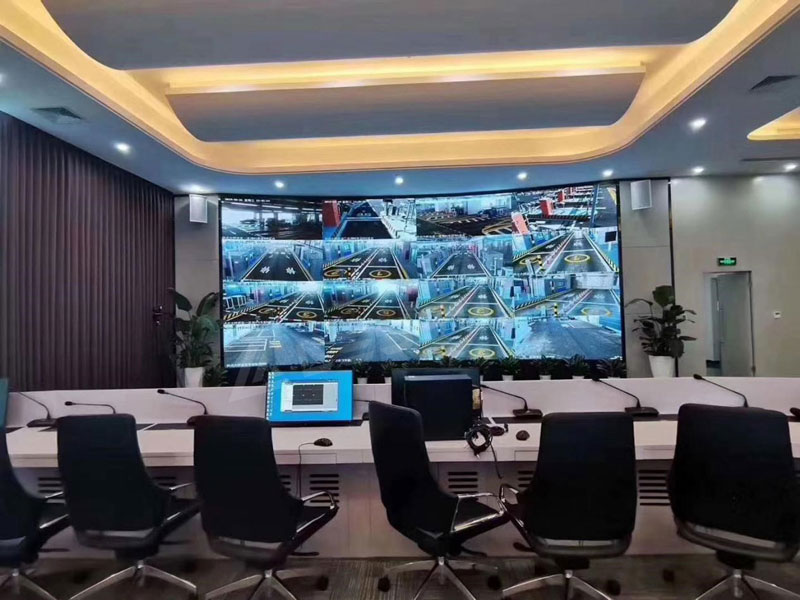 Water conservancy engineering inspection room
Country: Bangladesh
Series: BM1.8
Size: 6.4×2.4m
Control system: Novastar MSD600
Sending Card integrator: SC-12
Video Processor: VDWALL A6000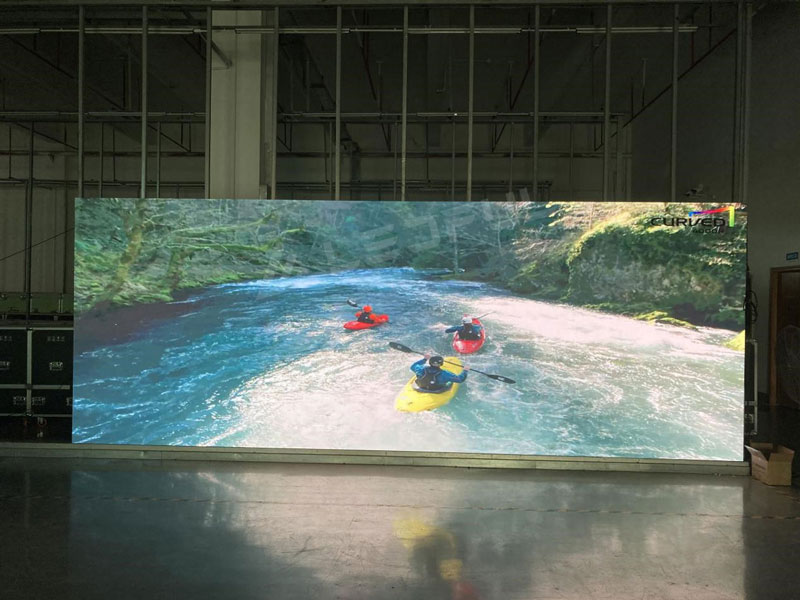 There is a P1.8 6.4×2.4m monitoring LED display screen for monitoring various dynamics of water conservancy project. Our clients will install many CCTV near the project site. These CCTV will shoot every details of the site, and these images of construction site will be collected, and then transmit them to three PCs for summary. Then we transmit our video signal to LED display via A6000 and MSD600. Meanwhile video processor A6000 divides the screen into three screens for display the images from three computers. The total pixel 3440×1280 will be divided into three parts 1376×1280, 1376×1280, 688×1280.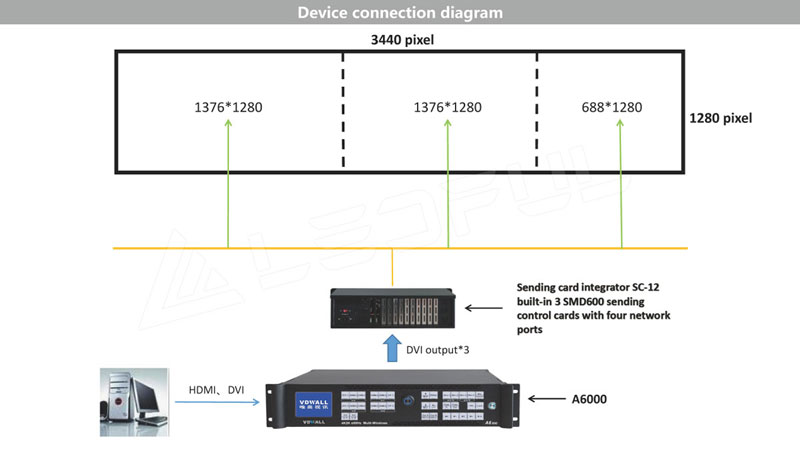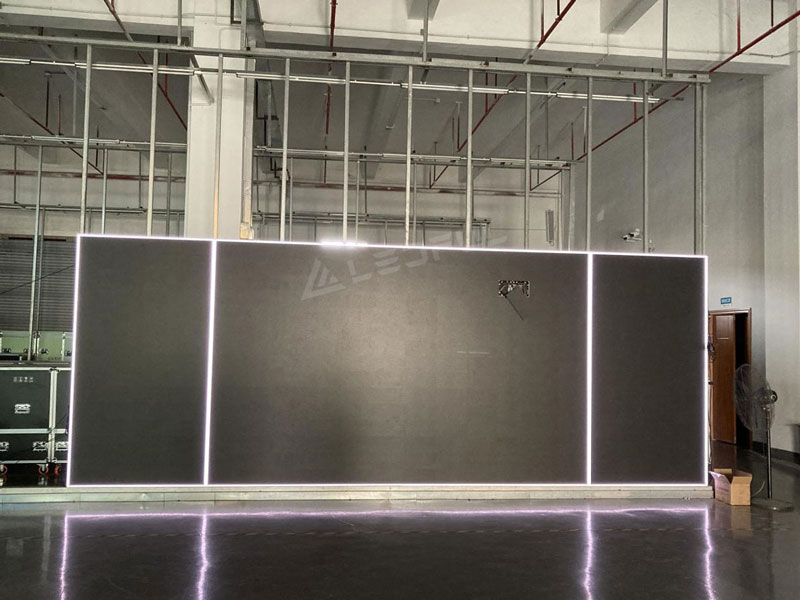 How to make everyone see clear at conference?
---- Definitely choose our fine pixel pitch series.
Traditional projection equipment can no longer meet people's higher requirement for meeting.
---- Why?
First, the contrast ratio is too low to upload so much complicated images and videos.
Second, it will lost some image during the projection process because of the block from external light.
Third, the pixel of projector has its limitation, which will cause unclear display.
Conference HD LED Screen
Product Model: BM1.5
Pitch: 1.5mm
Size: 4 screens total 120sqm
Location: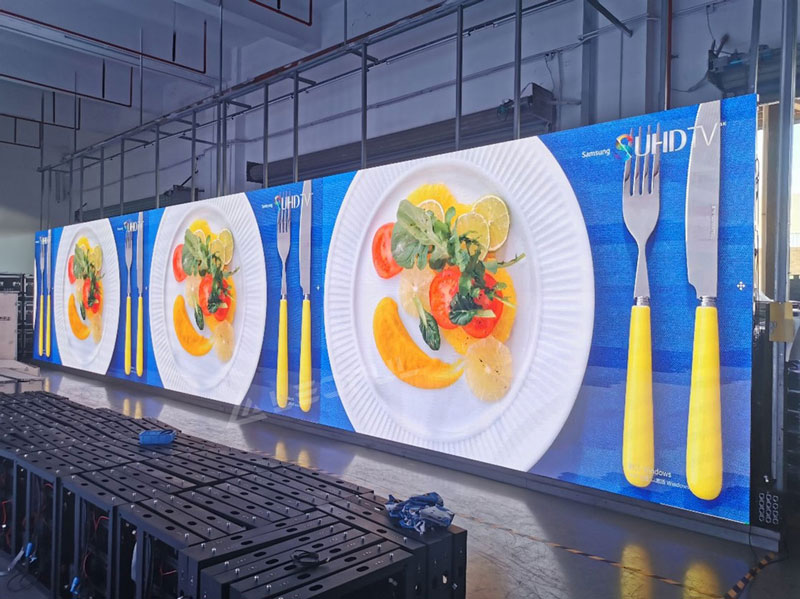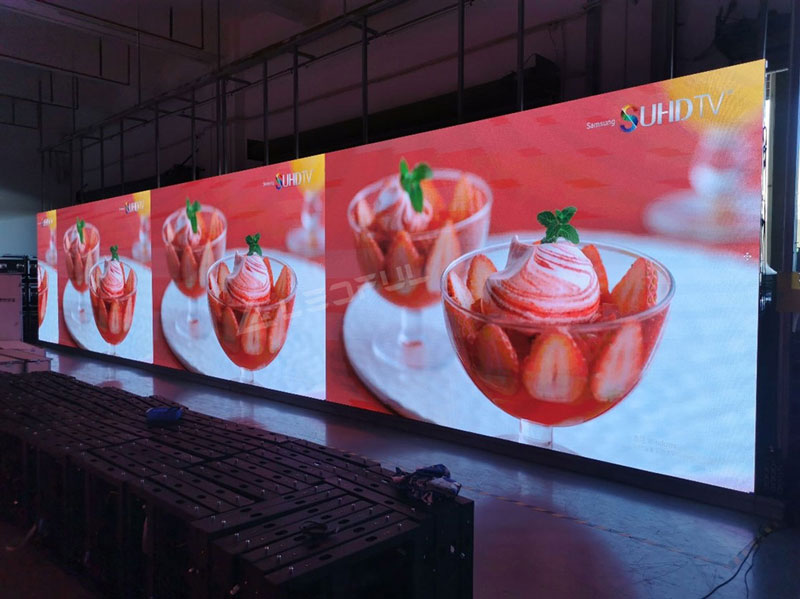 Ultra HD Small Pixel Pitch LED Screen
Product Model: U1.2
Pitch: 1.25mm
Size: 60sqm
Location: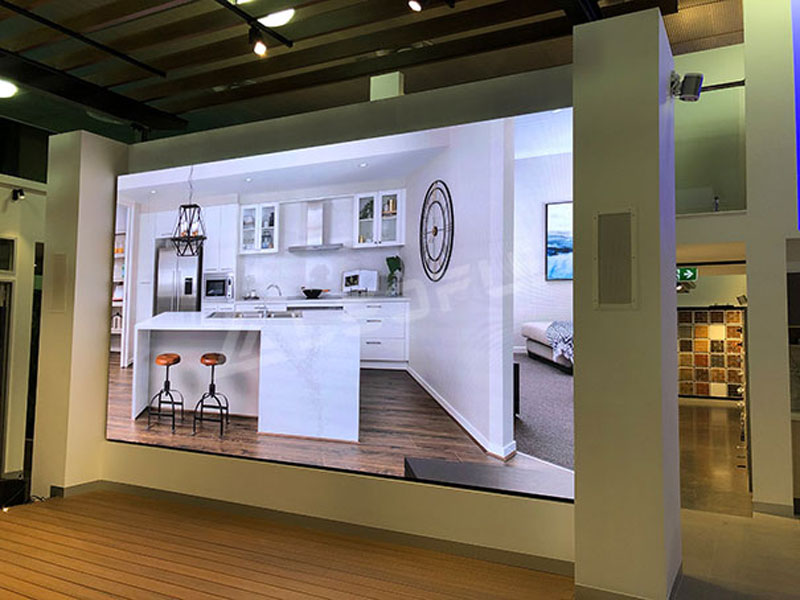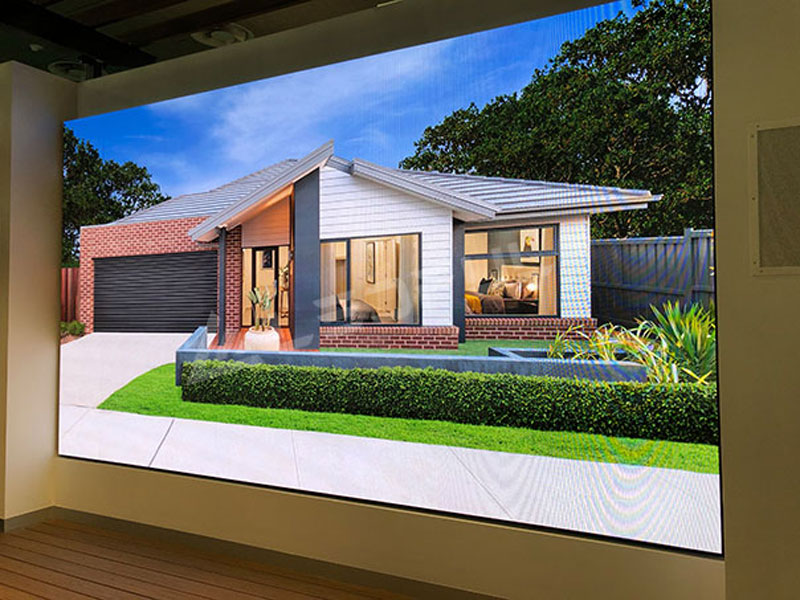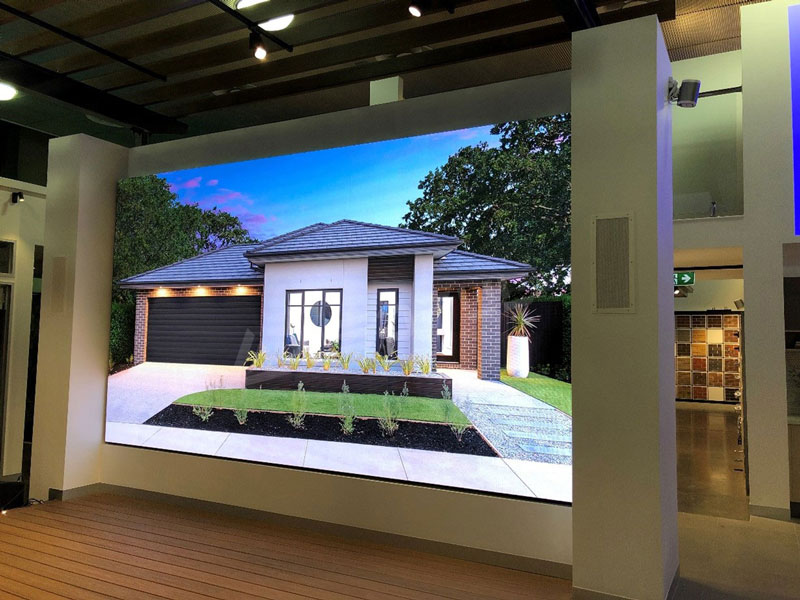 How to choose from various LED display series?
1. Screen Size
When you have strict requirement on the screen size, we need to select the suitable series according to cabinet size. If this series can be closest to the size you required, that would be the first option in your project.
2. Price
Because each cabinet has its unique design, the price would be different. When we make the solution, if possible, let us know your budget is the best.
3. Connection
Some series are still use traditional cable connection, like BM, QS, HD, WALL series. The other series are cable free, like U, CL series.
SeriesCabinet SizeCabinet RatioUnique
| | | | |
| --- | --- | --- | --- |
| Series | Cabinet Size | Cabinet Ratio | Unique |
| BM | 640×480mm | | High Cost-effective |
| U | 600×337.5mm | 16:9 | Popular Ratio and Fine Pixel Pitch |
| QS | 480×540mm | 8:9 | Nice Outlook |
| HD | 400×300mm | 4:3 | Small cabinet |
| CL | 480×480mm | 1:1 | Hard Connection |
| WALL | 1000/750×250mm | | Integer Times Size |
Anyway, we LEDFUL will make the most exclusive solution according to your project. So you can get a most suitable LED display screen solution from us. Looking forward a cooperation with you!