LEDFUL is LED Display manufacture with 12 years experience, specialize in indoor & outdoor display, transparent display, floor led display , flex shape led display and so on. We have our own R & D department, so as long as you share your ideas with us, we shall give you a satisfactory solution. Today we bring you our Sphere display, cube display and Triangle display.
1. Sphere display:
We have two solution for the Sphere display, the first one is Ladder module solution, which means by using high end SMD LED, Power supply, IC and cables, we design a special led module and aluminum structure, any diameter any pixel pitch we can help you to finish it. Detailed process please see below: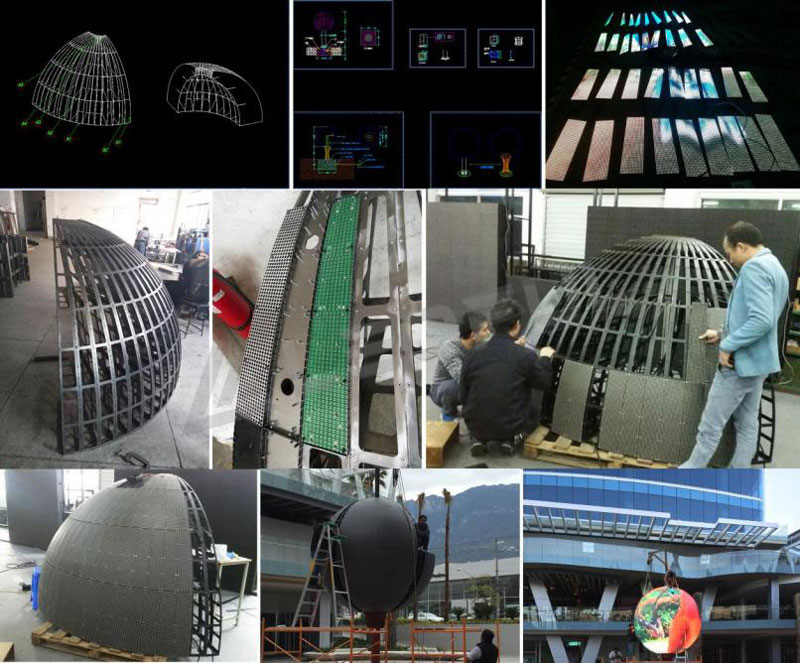 The second solution is by using flex module. The module itself can be flexible, the magnet suitable adjustment to ensure flatness. LEDFUL Flex series uses the Software Module and it can be concave, convex, S-shaped, wavy or even cylindrical, all of whih are fine. Glad to share some cases with you: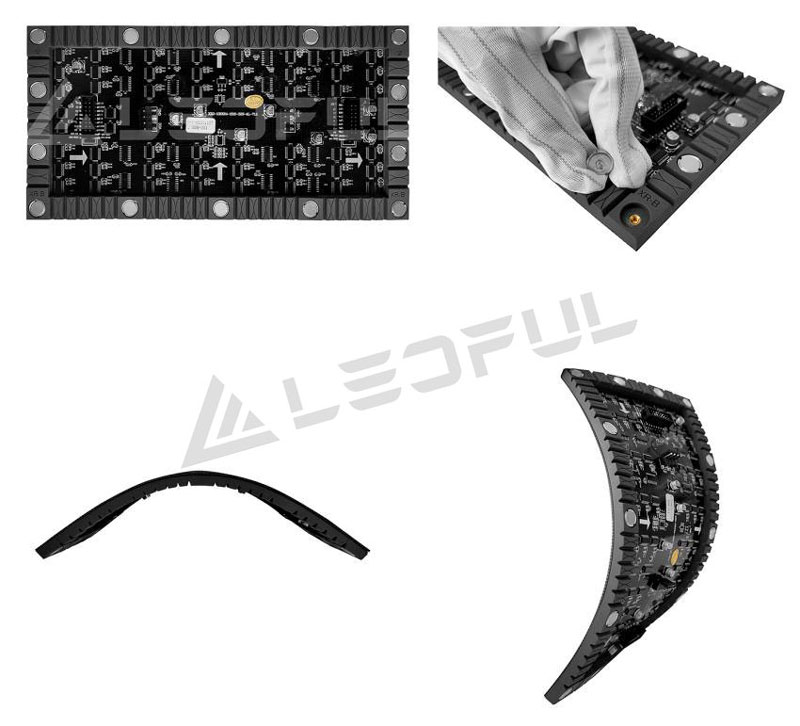 2. Letter LED Display
LED Letter Screen, It is a particular display product for the company's trademark, name, business and other advertising needs. LEDFUL can design the structure and the PCB for you, so that we can get any size, any letter led display we want.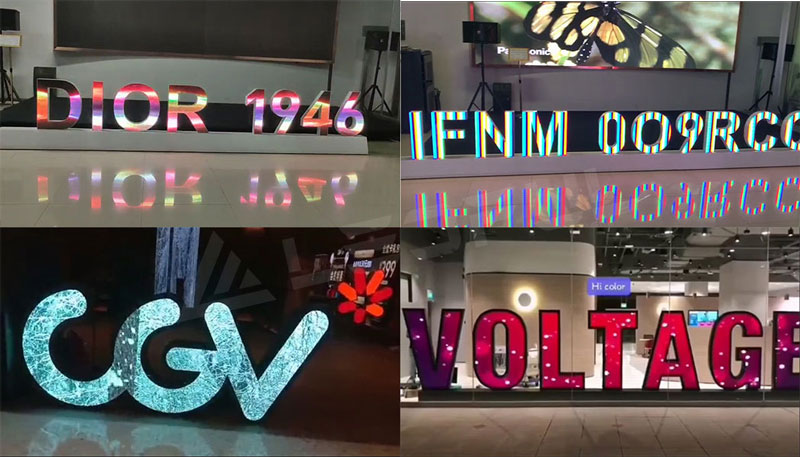 3. Irregular LED Display.
Unlike the rectangular or flat shapes of the conventional led displays, the irregular led display that we see is more likely with all kinds of different shapes and it will be with more stunning or you could say stronger visual effects. Compared with the traditional led display, it's biggest feature is that it can better adapt to the overall structure and environment of the building,moreover the size and dimensions of the screen can be customized according to the requirements.
Based on the traditional led display, LEDFUL irregular led display transforms various shapes to present different effects,making the appearance of the led display more novel and unique. Due to the different shapes and structures of the irregular led display,solving these problems has become the key to the normal use of the led display.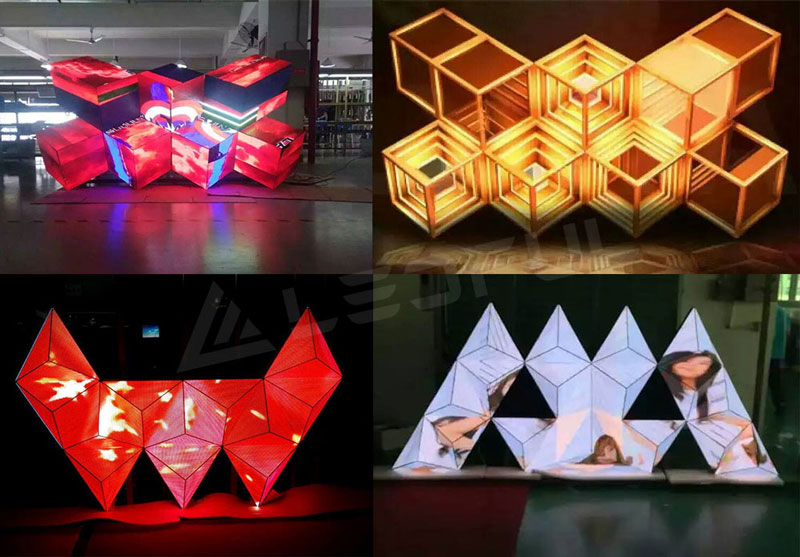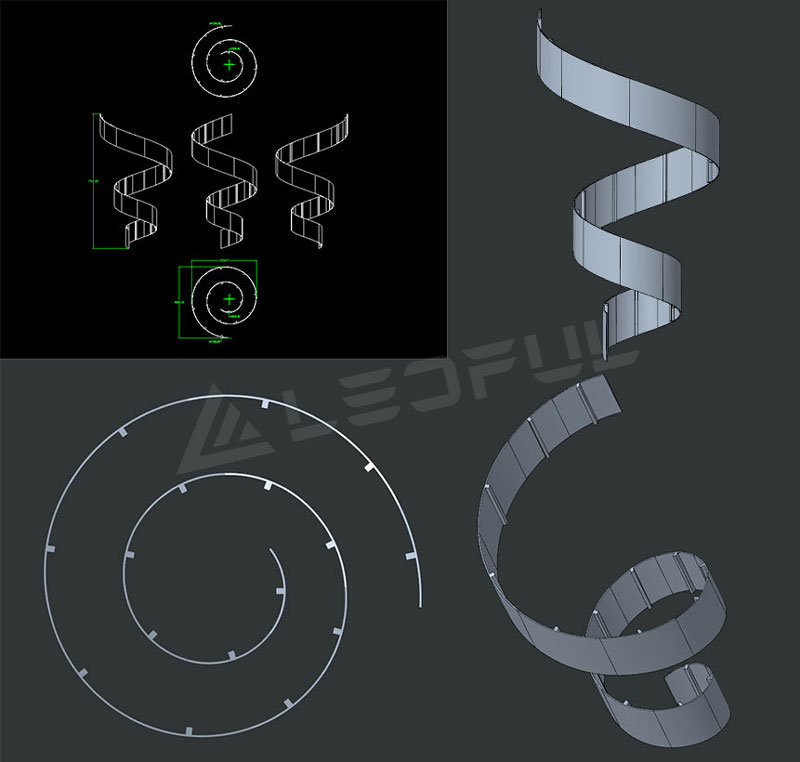 4. Round shape led screen
LEDFUL Round shape LED screen or circle Logo led video display is a unique design of Visual power. It is mainly used to play some simple logos , image and short video to attract customers into the store or public places. Round LED Screen signs can not only be controlled by mobile apps but computer software. You can also easily upload media files of images and videos using Wi-Fi or 4G ( Option function). In addition, the round LED display has a video storage capacity of 4GB. Support additional USB expansion storage. Round LED screen signs are a good substitute for traditional light boxes.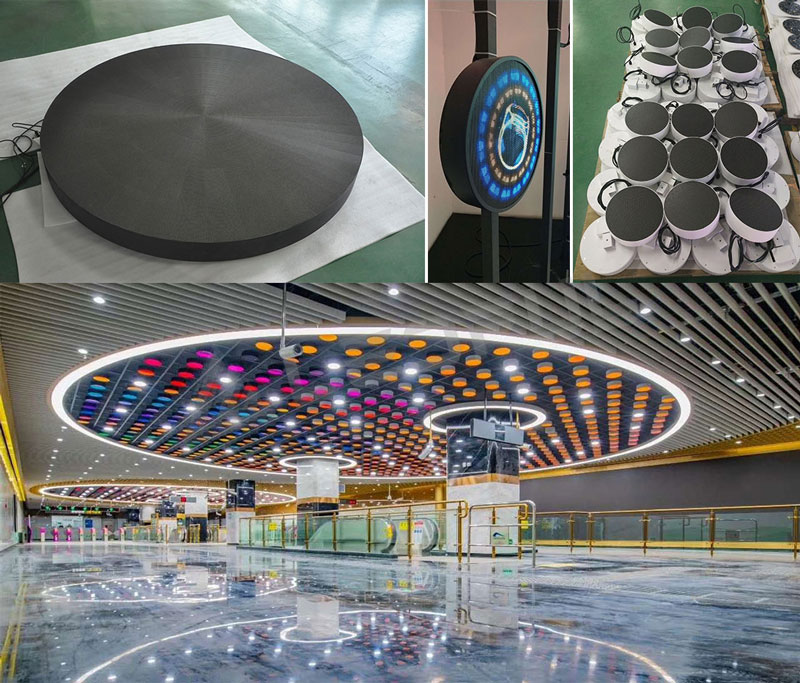 5. Triangle Display
Triangle display is rarely used is our daily life. But as long as you tell us your demand, LEDFUL R&D team will design it for you. Below is a transparent triangle display, if you need other shape led display like curved display, cake display and so on, please contact:
Email:
LEDFUL.luke@ledful.com
/ Number (WhatsApp): +86 18138412605 We will send you the solution as soon as possible.