LEDFUL Sports Division
Stadium LED Display Solutions and Applications
Football Basketball Baseball Hockey E-Sports
Perimeter LED display advertising , Ribbon LED display advertising, Cube video LED display, Scoreboard LED display system, Giant LED display
1. Application
Perimeter Screen: LED screens on the edge of various stadiums, mainly used for advertising display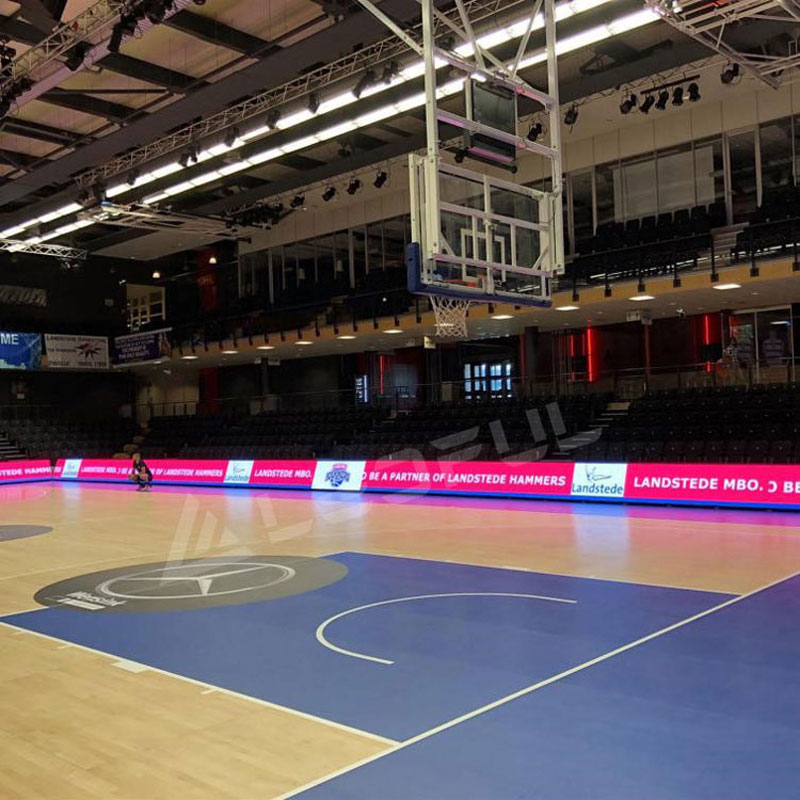 Dutch indoor basketball club perimeter display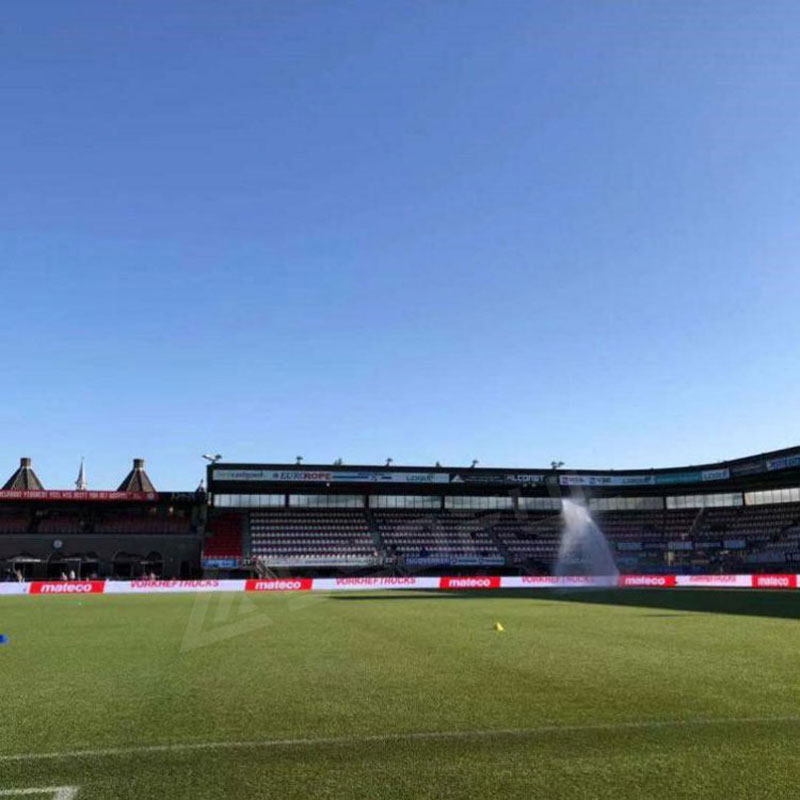 Rotterdam outdoor football stadium perimeter display


Score Board Screen: Outdoor LED display-- can be mounted on the wall, column, standing on the floor, hanging, etc.
Can be customized as four-sided screen, round screen, etc.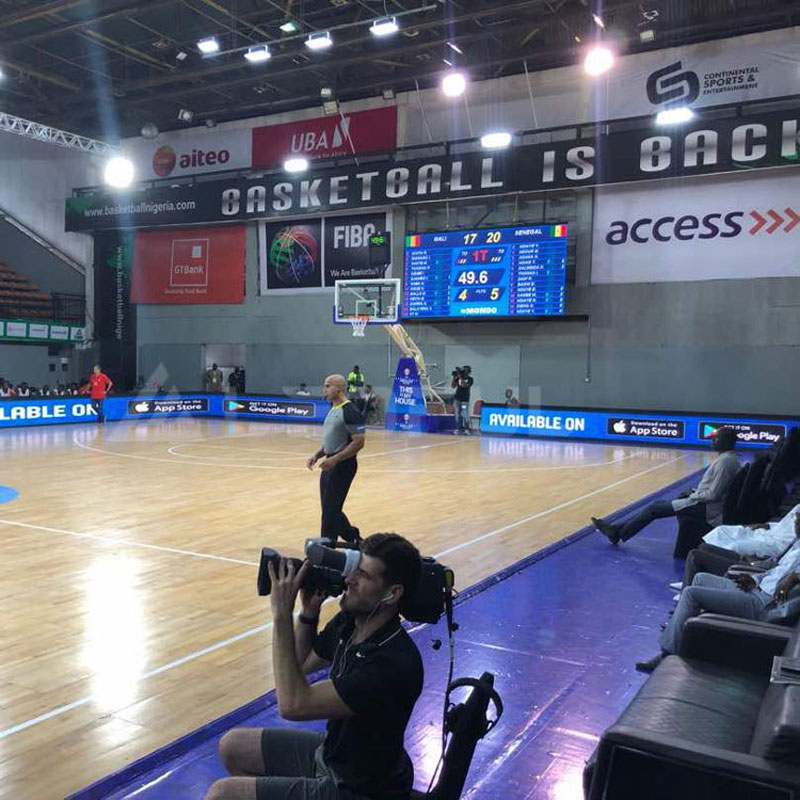 LEDFUL PM series Perimeter LED display in Nigeria National Stadium
Advertising Screen: Outdoor advertising display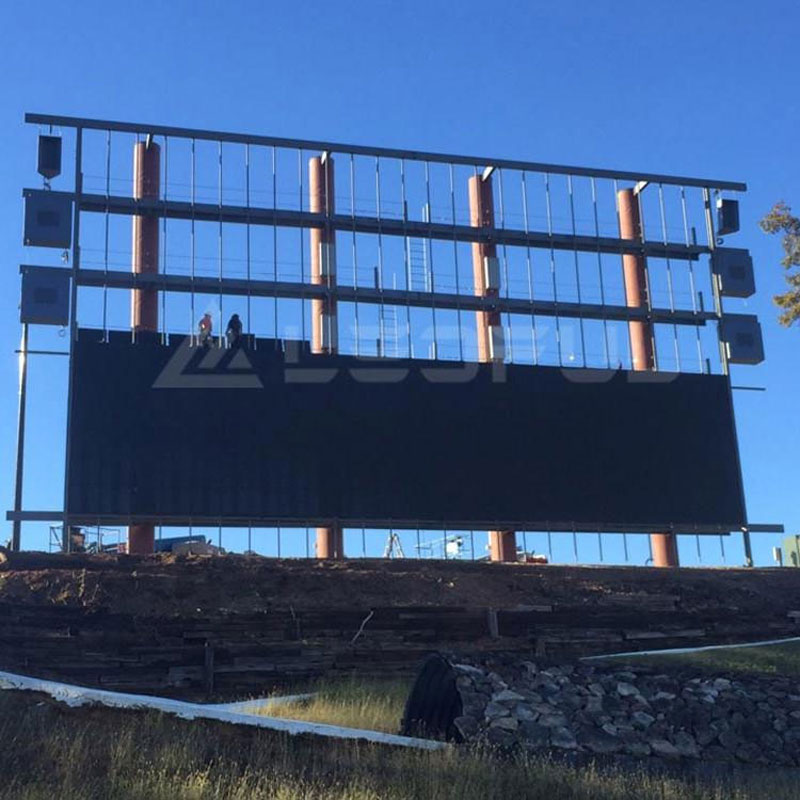 Giant advertising screens in the United States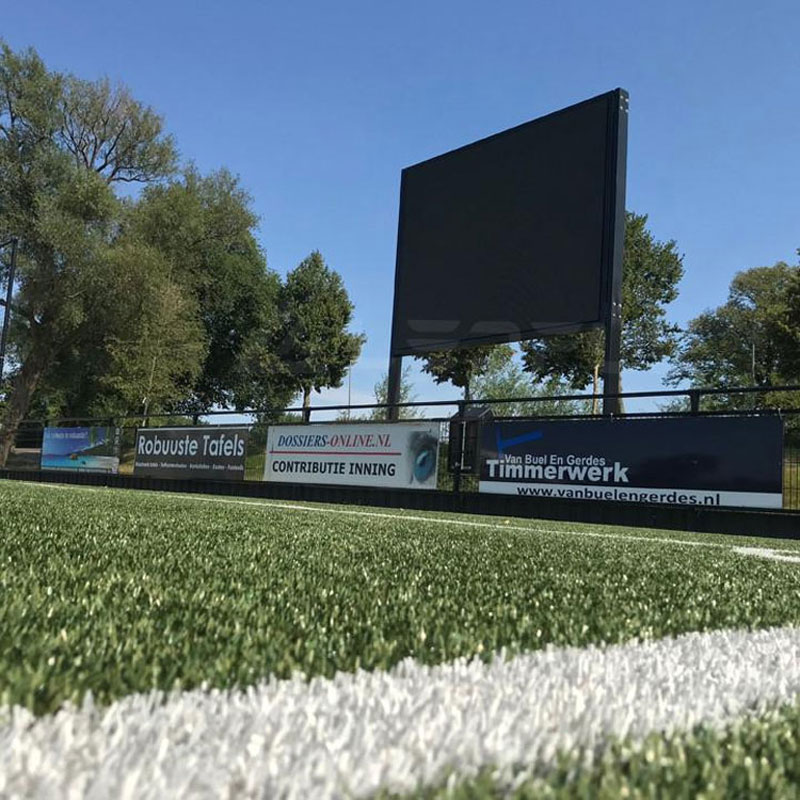 Stadium advertising screen in Netherlands
2. Product Upgrade Solution (one screen, three screens usage methods)
Traditional stadium screens are no longer suitable for markets with increasingly diversified and refined demands.
Therefore, we specially designed an upgrade plan for stadium screens.

Die-casting perimeter screen and its advantages:
1) Die-casting cabinet (28kg), lighter and thinner, easy to install, better heat dissipation
2) Have quick locks, the left and right cabinets will be connected more quickly and conveniently
3) Can be used for rental projects, equipped with flight cases, convenient for transportation and installation
4) The bracket and protective top cover are detachable and can be used for fixed and rental installation.
3. Professional Perimeter Software and Signal Dual Backup System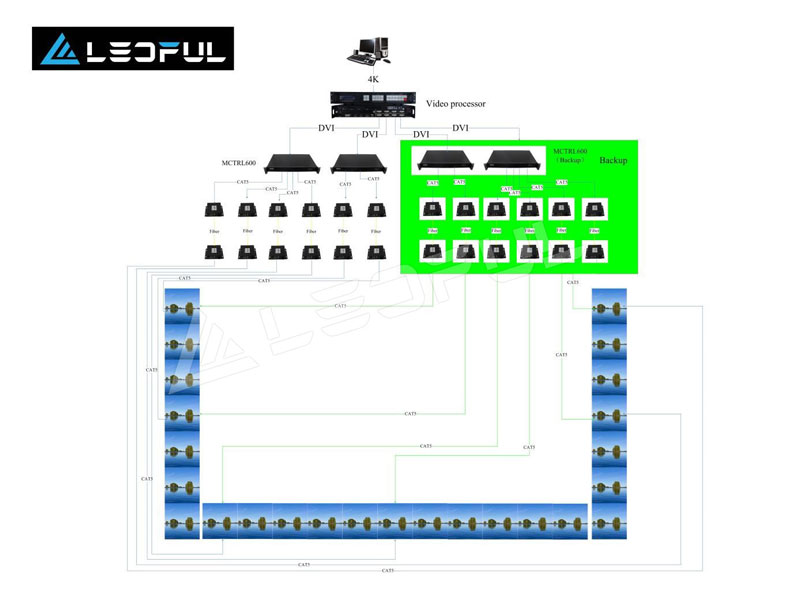 1)Professional perimeter software, the screen can display the overall picture, folding screen with multiple advertising pictures, scrolling pictures, etc.
2) Professional signal backup system, in case the lose of the signal during competition.
4. PM series,Born for the stadium
Recommended pitches:
indoor P6, P10; outdoor P8 (high cost effective,
HOT sale), P10
High refresh rate:
MBI5153, 3840Hz high refresh rate, which perfectly meets the needs of high-definition cameras
High brightness:
up to 7000 brightness for outdoor, more than 2000 brightness for indoor, brighter performance
High gray scale:
16bits, clearly showing every exciting moment
Angle Adjustment:
adjustable bracket design, cabinet can be adjusted freely between 60°~90° to ensure the best visual angle
Anti-shock:
Soft mask and protective top cover can effectively protect the cabinets and personal safety when the screen is hit hard
Ultra-convenient installation:
Quick lock and aviation cable make it extremely convenient for installation and disassembly
Others:
Air circuit-breaker for voltage protection, one-key test button, rotating design for emergency...
The stadium perimeter screen is perfect for football, basketball, baseball, ice hockey, hockey, beach volleyball and other venues.
5. LEDFUL wonderful case sharing
Case 1--- Dutch basketball stadium screen IPM6 with total 60 square meters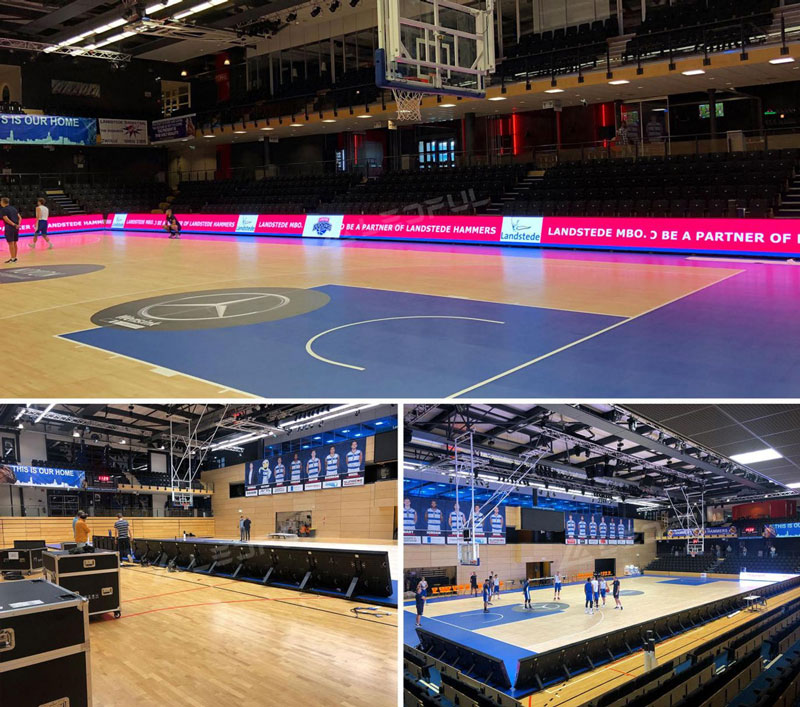 Case 2 --- Nigeria National Basketball Arena IPM6 with total 120 square meters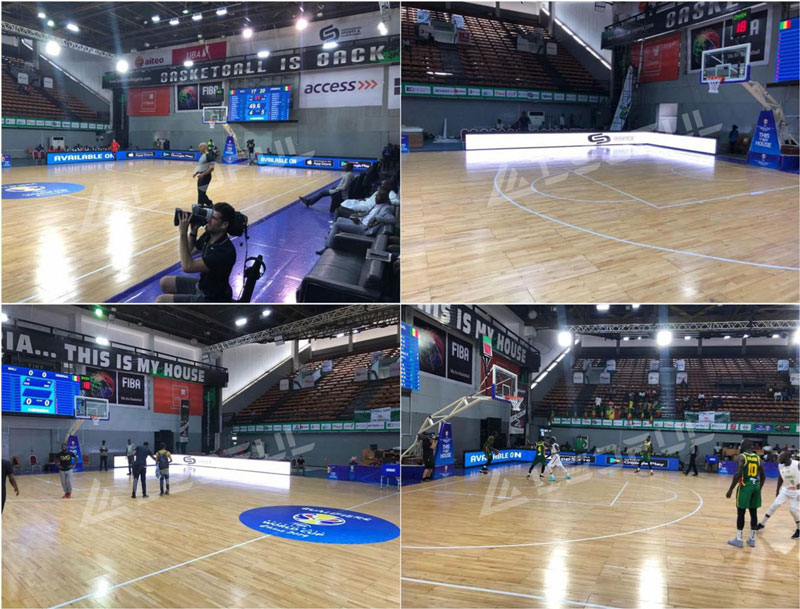 Case 3
---
Norwegian football stadium screen OPM10 with total 250 square meters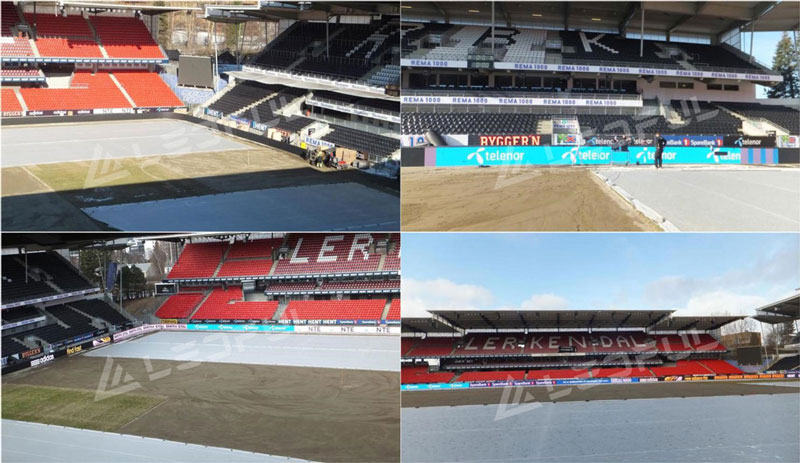 Case 4
--- Ukrainian stadium screen with total 110 square meters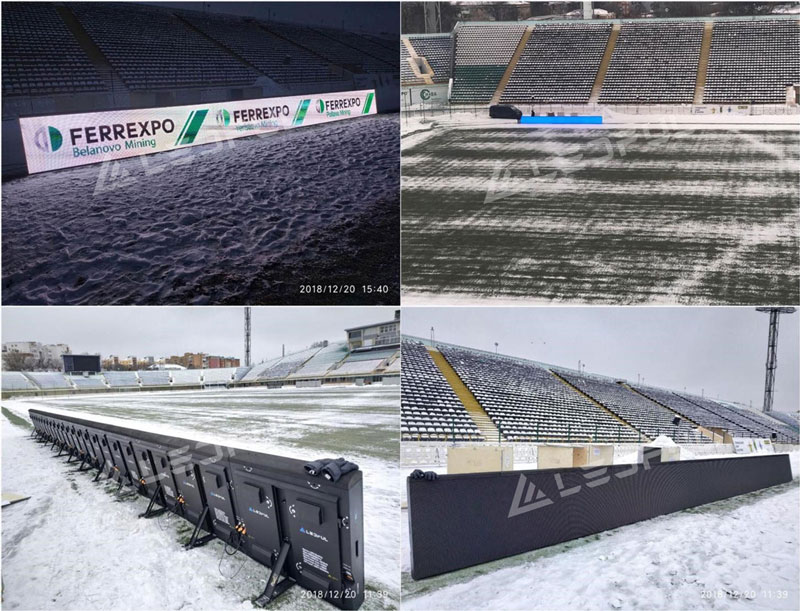 Case 5
--- Ukraine football stadium screen with total 250 square meter
s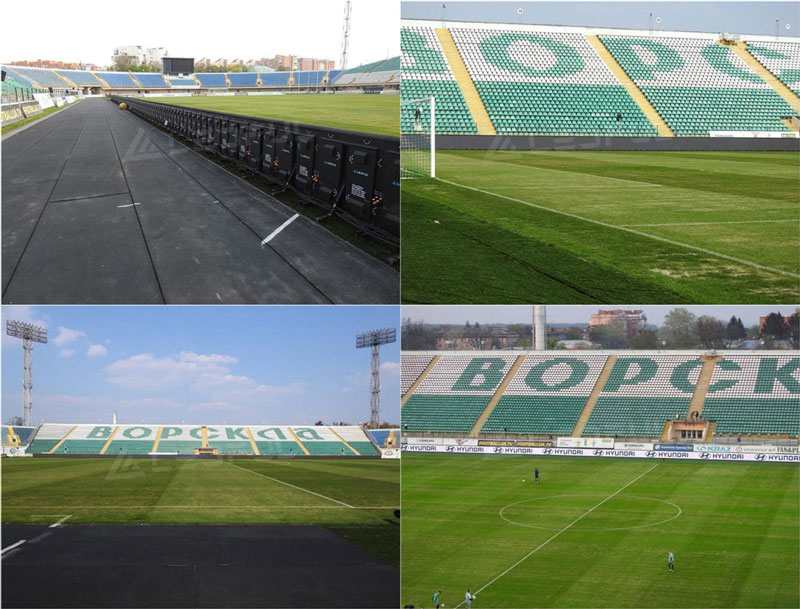 Case 6
---
Swedish ice hockey stadium case with total 116 square meters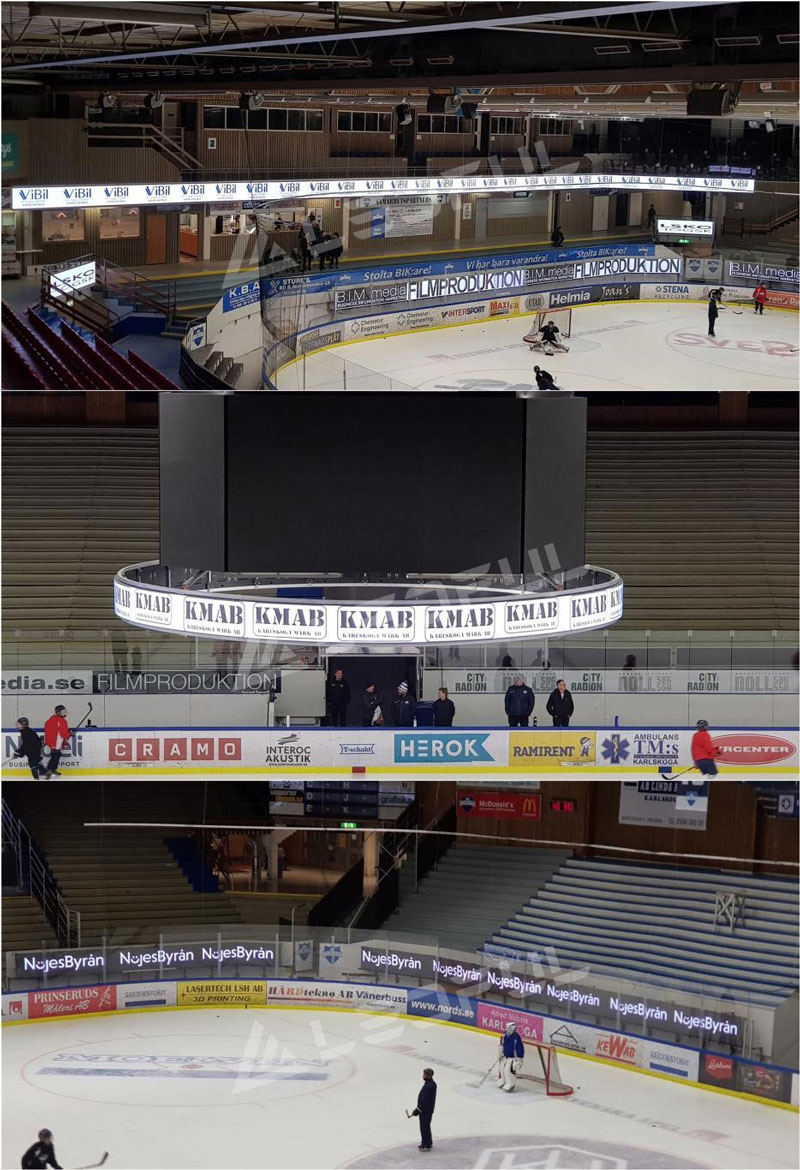 6. FAQ
1) What control system does your screen use?
A: We use Nova control system with professional perimeter software. If needed, you can also use fiber optic transceivers (15km signal transmission distance)
2) What structure do I need to make a stadium screen?
A: No need to have a structure. Our bracket are strong enough. If necessary, we can design a professional support base according to your installation site.
3) Can arcs be made at the corners of the screen?
A: We can make it, but we recommend the right-angle corner, which has better effect for the playback image.
4) Will the P10 be too large for indoor use? Will the display have bad performance?
A: No, because the audience in the stadium is generally on the opposite side of the screen, and the viewing distance is far enough. Stadium screens generally display advertisements and logos, so the performance of P10 is still very good.
5) Will there be water ripples or slow picture transitions on the stadium screen under HD camera photography?
A: No, because our screen refresh rate is 3840Hz, which is sufficient for professional HD cameras.