Recently, the 2017 "China manufacturing beauty" final ceremony was held, after a declaration of election, candidate enterprise publicity, initial evaluation, re-evaluation, expert the aspects of selection, LEDFUL has launched its new U series screen successfully nominated. LEDFUL has continuously invested in R & D field. The U series has been widely recognized in the entertainment industry and system integration industry after its launch. Its advantages are as follows:


1, Standard unit design, support the whole screen of any size "true seamless stitching";
2, Point by point brightness, chromatic correction, ensure that the brightness of the whole screen and color have a high degree of reduction and consistency.
3, High contrast, faster response speed and high refresh frequency to meet the high speed moving image display.
4, Low brightness and high ash, the whole screen brightness can be step-less adjustment, fully adapt to all kinds of indoor display environment for luminance demand. The picture is brighter and the details are presented perfectly.
5, The wide range of color temperature is adjusted from 2500K to 10000K, which meets the requirements of different application fields. It is especially suitable for some applications with special requirements in color, such as studio, virtual simulation, video conference, medical display and so on.
6, Die casting aluminum box, high efficiency heat dissipation, no fan design, zero noise;
7, 100 thousand hours super long service life, convenient maintenance, save operation and maintenance cost;
8,Support 7*24 hours uninterrupted work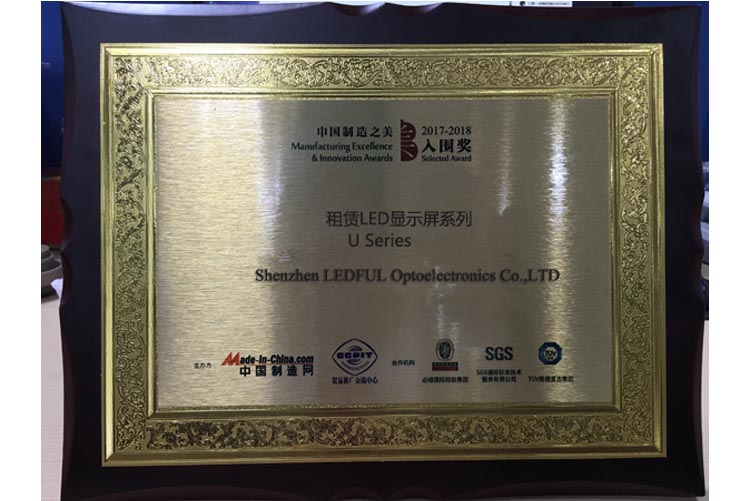 The LEDFUL is well known for its "made in China". It is highly recognized by new and old customers about LEDFUL in terms of core competitiveness, continuous innovation, innovation and development. It has a positive role in promoting the future development of enterprises.