Product Model: IF2.5-GOB
Pitch: 2.5mm
Total area: Around 70sqm in total
Location: USA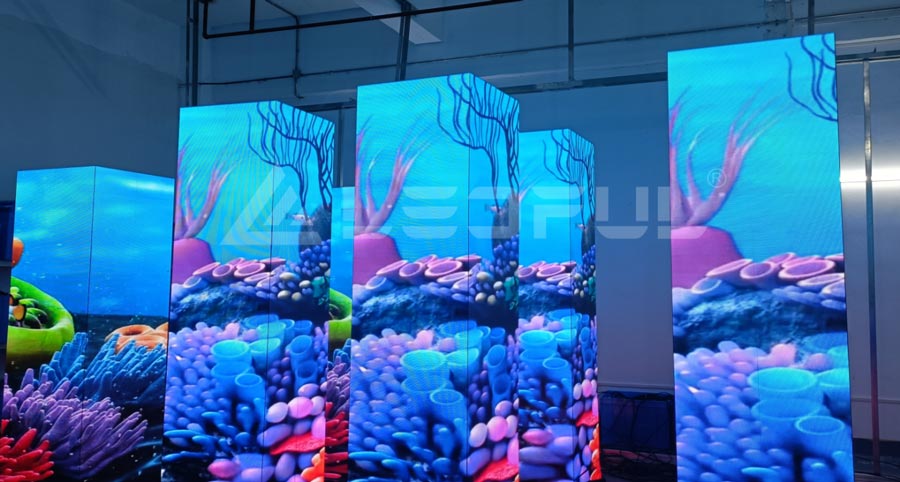 Glad to introduce LEDFUL Indoor LED screen products to you in this project news. About the size, we make 640x640x2400mm for the column, made with 3pcs 640x640x800mm cubes. We can make P2.5, P2.9, P3, P4, P5, etc. But recommendation is P2.5 which has a good resolution.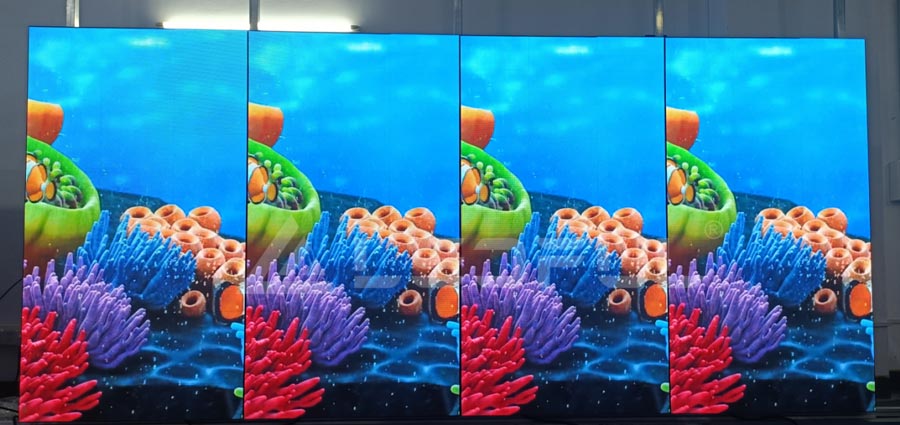 Why choose LED screen but not LCD or projector?
1) High brightness, LED screen has a higher brightness than LCD or projector, more clear and brighter.
2) No gap, LED screen is combined to a whole screen by the cabinets, and no any gap between cabinets as the tolerance is only -0.1mm.
3) Better performance, LED screen has more colors, live videos, vivid pictures, the performance is better than LCD or projector.
4) Easy control, wifi, remote, cloud, PC control ways are both available. Easy and convenient.
5) More types of the files can be displayed. Word, PPT, Web, Videos, Pictures, Texts, all available.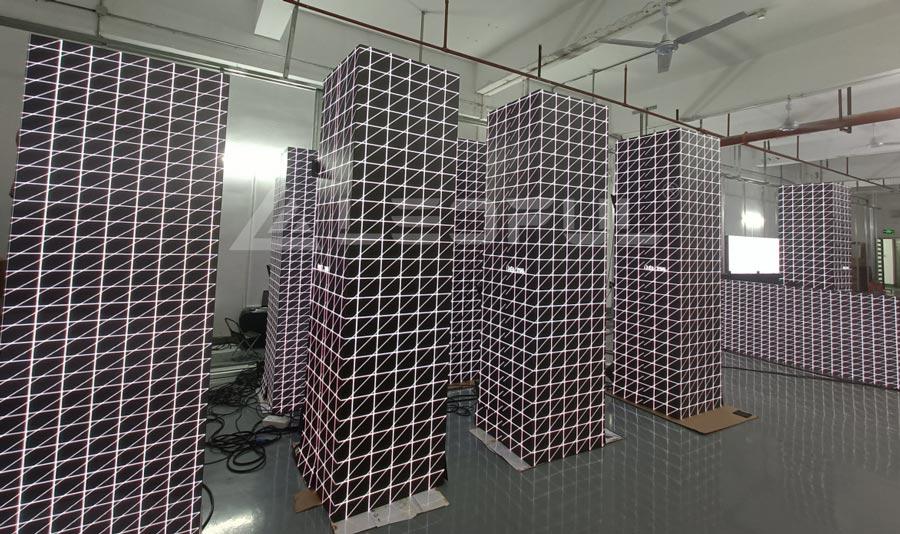 Any questions are welcomed to contact +86 13530172435.
Email:
sales@ledful.com