At beginning of 2011, a surge of cold air acrossed each corner of the country, the led display from Shenzhen LEDFUL stands proudly at Jilin Plaza in -30℃. This Plaza, well-knowned because of the Bohai Sea in Tang Dynasty, covers an area of 75,000 square meters, which is the largest , the first musical fountain and the most leisure and tourism spot with regional culture.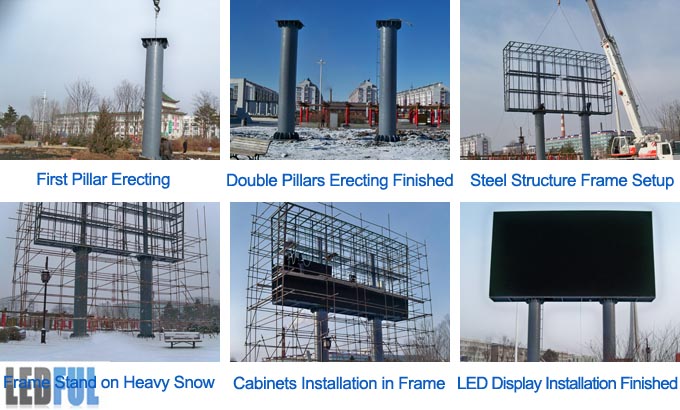 The procurement and installation project was bidded by the Municipal Development and Reform Council to home and abroad LED display solution supplier. LEDFUL as a new rising-star in LED display industry won the project with great quality and perfect after-sales services to win clients trust in the competiton of many excellent led display suppliers. Account the local climate temperature difference and geographical fators, LEDFUL assigned technical engineers to follow up the whole installation process for the high difficulty of led screen cabinet, control system, audio expanding sound sysmtem, installation, timely environmental monitoring system, cables and accessories, power and singal transmission.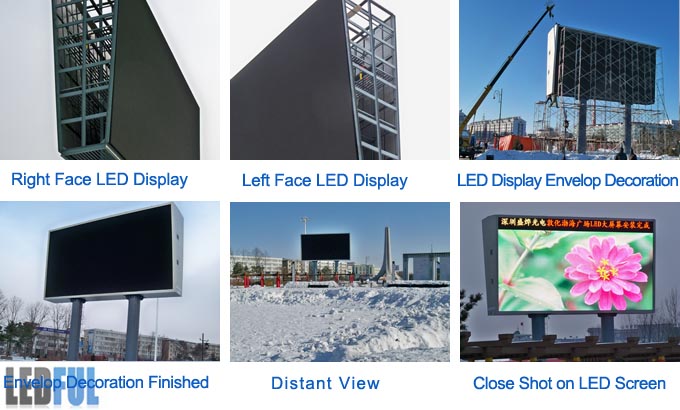 LEDFUL technicians accomplished successfully the project installation without afraid of cold and heavy snow in -30 degrees. This project is P16 outdoor screen with 208 square meters. It is double-face screen. Using energy-saving highlight chip, withstand low temperature power and other technical measures in design and manufacturing process. Now, This LED display project as a landmark building stands in the east of the city in Jilin.