Product Model:
TGC3.9-5000nits
Pitch: 3.9mm
Size: 3x2m
Location: France
Transparent LED displays are widely used in 4S shops, shopping malls, retail stores, etc. P3.9-7.8 is a hot sale model of transparent LED display. It can up to 70% high transparency. Two brightness options for different applications -- 3500nits brightness (indoor) and 5500nits brightness (install indoor but face to outdoor).
As is shown in the picture, it's a classic project in France Maserati 4S shop -- TGC3.9-5500nits.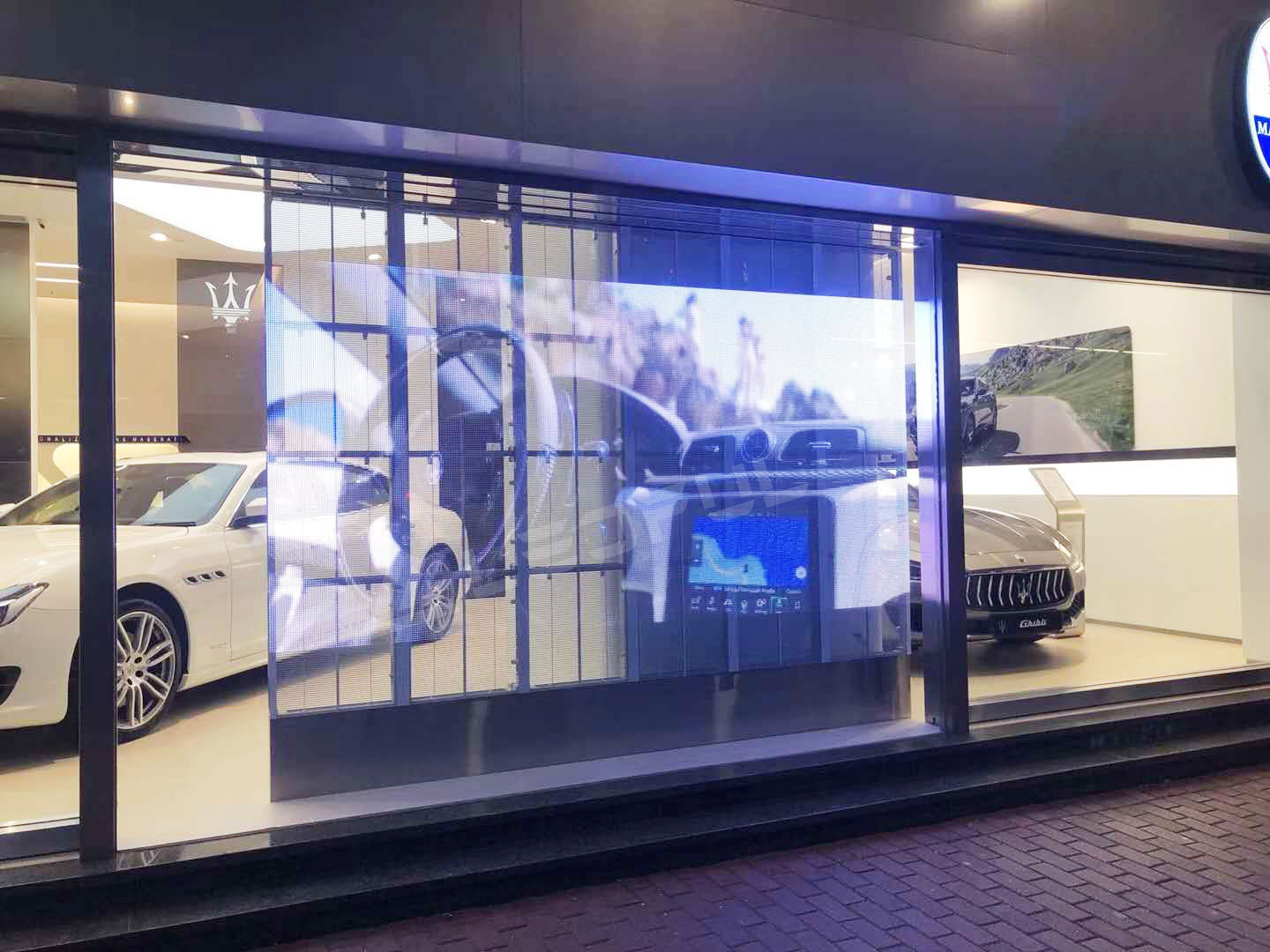 For quick and easy installation, we will equip the accessories you may require: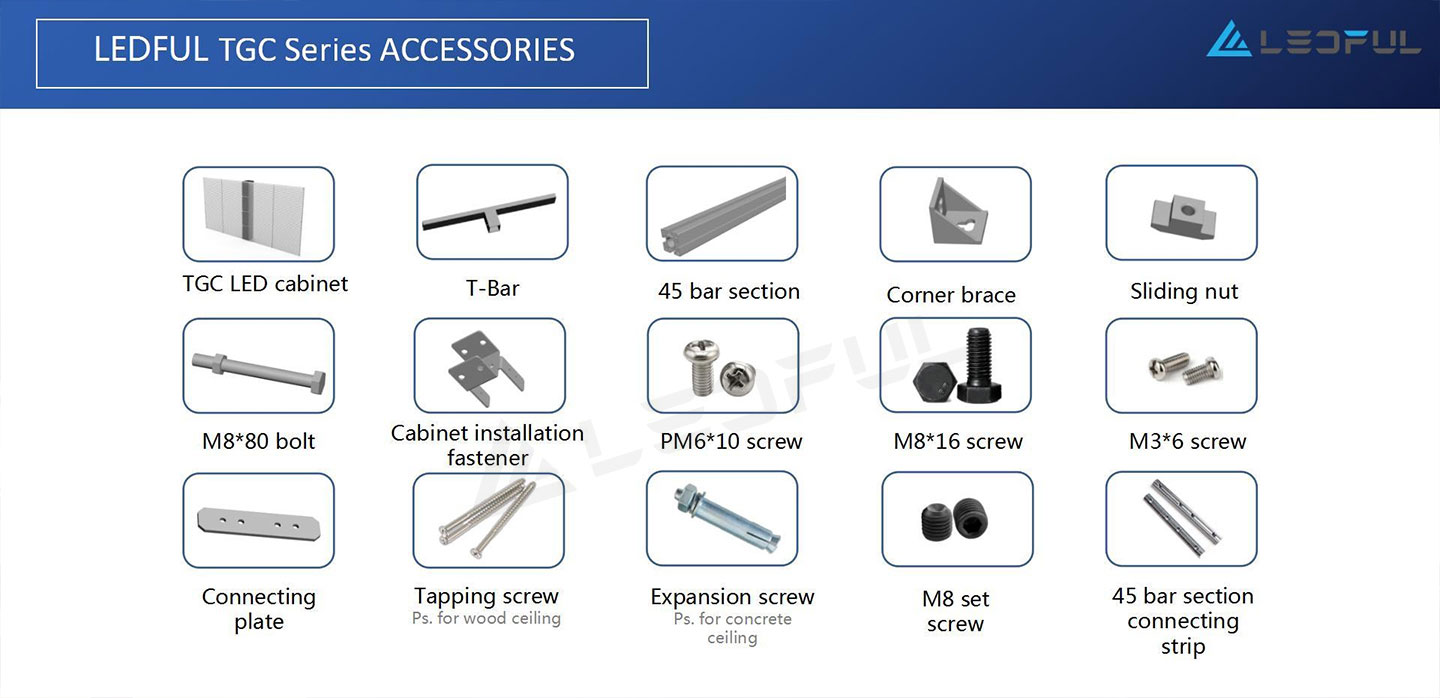 LEDFUL take care of every details of your project, if need any professional solutions and technical support, please email to
LEDFUL.Katri@LEDFUL.com
. Thank you for your time.