ABOUT LED Display
As a new trend of outdoor advertising media in the 21st century, LED display has an immeasurable market prospect. According to industry statistics, the scale of Outdoor LED display in China will reach 15.7 billion US dollars (about RMB 100 billion yuan) by 2021, with an annual growth rate of 15.9%. As the picture below shows ,the large-scale application of LED POSTER makes the city more dynamic.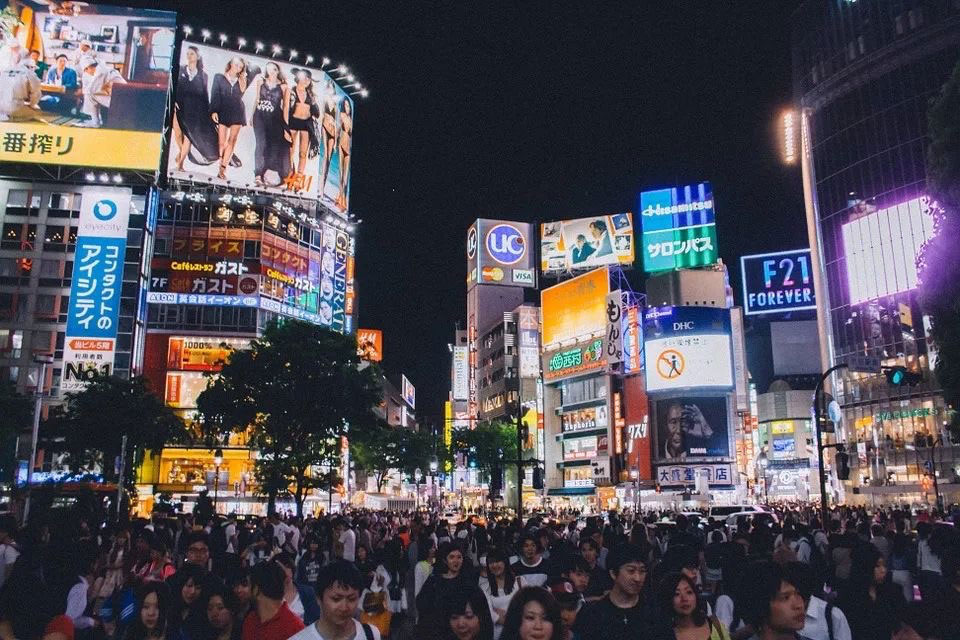 Development of LED display under epidemic situation
In 2020,the industry has been deeply impacted by COVID-19, and many large exhibitions have been cancelled up to now .However,with the innovation of LED technology, the epidemic may reversely stimulate the development of LED Display.

With the heating of new marketing models, such as online goods delivery, direct trading platform and social media promotion, intelligent integrated products with low unit price and short delivery time will become a hot trend for the LED industry. In order to lead the market, LEDFUL launched an updated
LED Poster
named
LPoster- Plus
for development.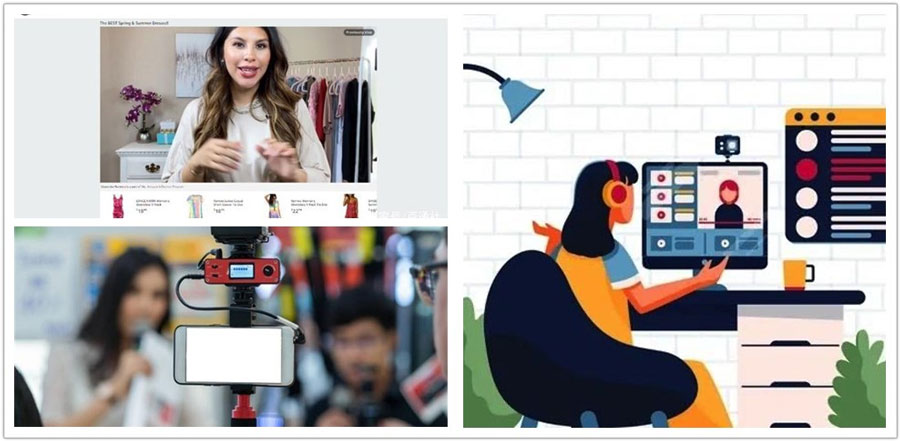 Let's take you on a deep look at our new upgraded
LED Poster
! In fact,
LEDFUL
company launched the Poster generation three years ago. After several project discussions and material upgrading in recent two years, LEDFUL team completed the product innovation with an attitude to striving for perfection, injecting fresh blood into LED integrated product market. Here is our new 5th generation LED Poster.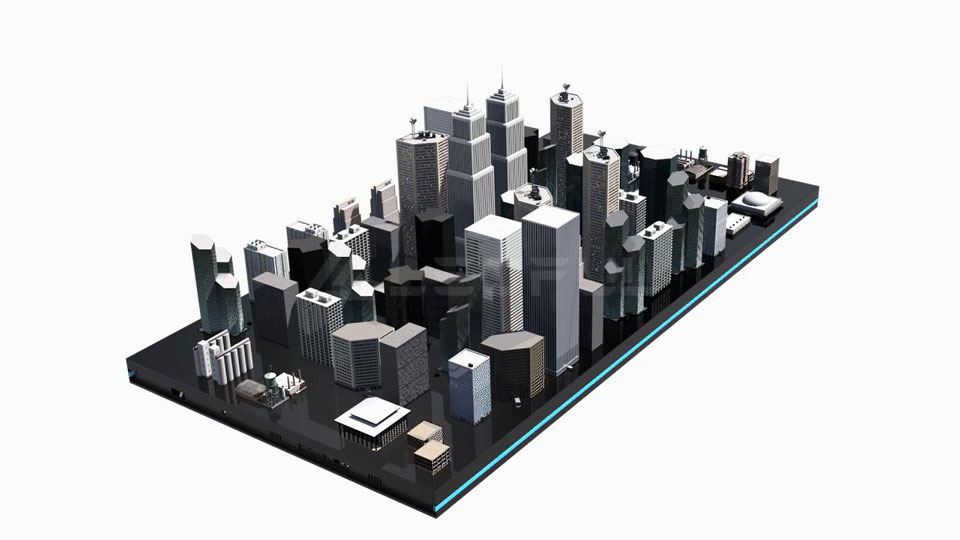 Born for Retail Shop Window with 1000/2000/5000 brightness
Compared with 1000 nits brightness products on the market, our LED Poster has 3 selections of brightness, 1000 /2000 /5000 nits for indoor, 2000 Nits face outside but in shade, 5000 nits face sunlight directly. High quality LED and high refresh drive IC, making it more stable and long-term output while ensuring the brightness level. "Born for Retail Shop Window".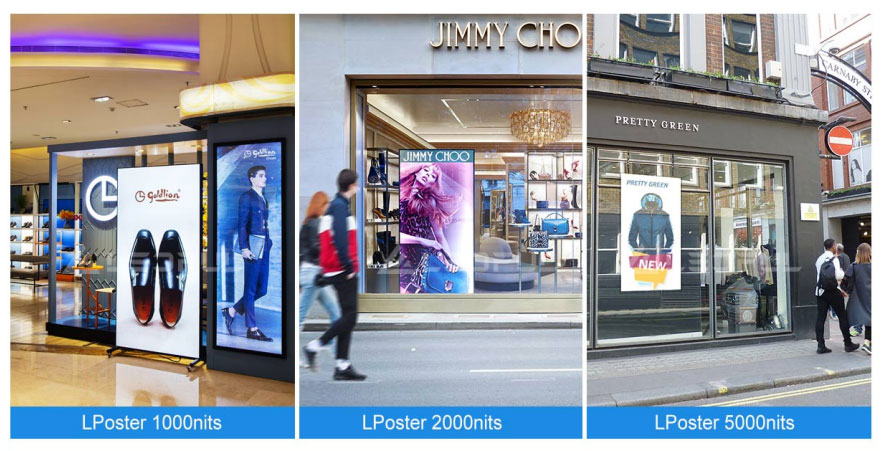 Multi-size customization
The size of LED Poster on the market is mainly 576mm, and our standard model is 976mm wide, which means
33% more contents can be displayed
. And catering to different needs of our customers, we launched three width customization in total:
657 /977 /1297 mm
.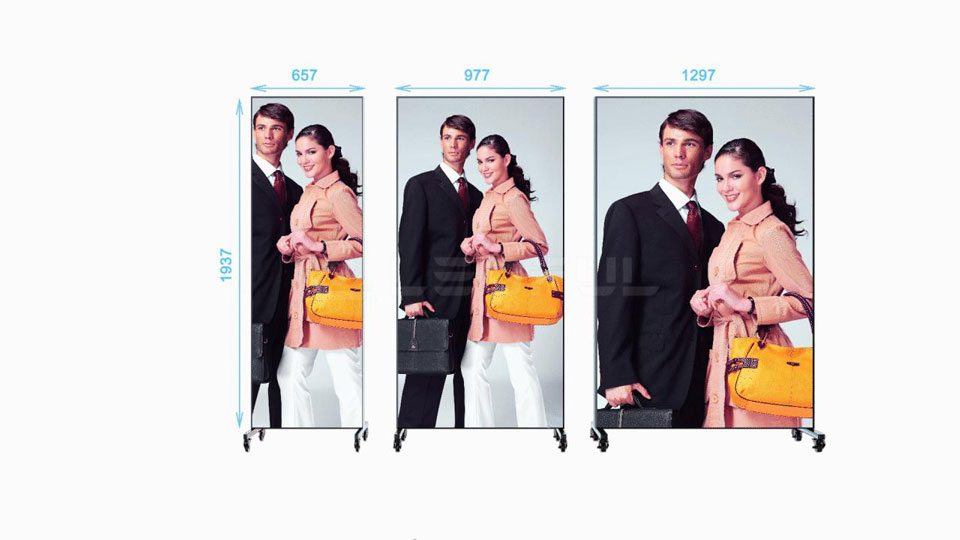 LED Poster with Mulit-Ports Connection
Cinema, Shopping Mall, Exhibition, etc Applications
Light and ultra thin fashion design, with moving pulley, safe structure performance, the structure of the cabinet uses
CNC aluminum profile reinforced design
so that it is not easy to become deformed. Modular frame and metal body design for easy installation and maintenance. Support multi-way installation, wall mounted, ceiling, hanging, landscape installation, meet the needs of different scenes. LED Poster is all-in-one machine plug and play.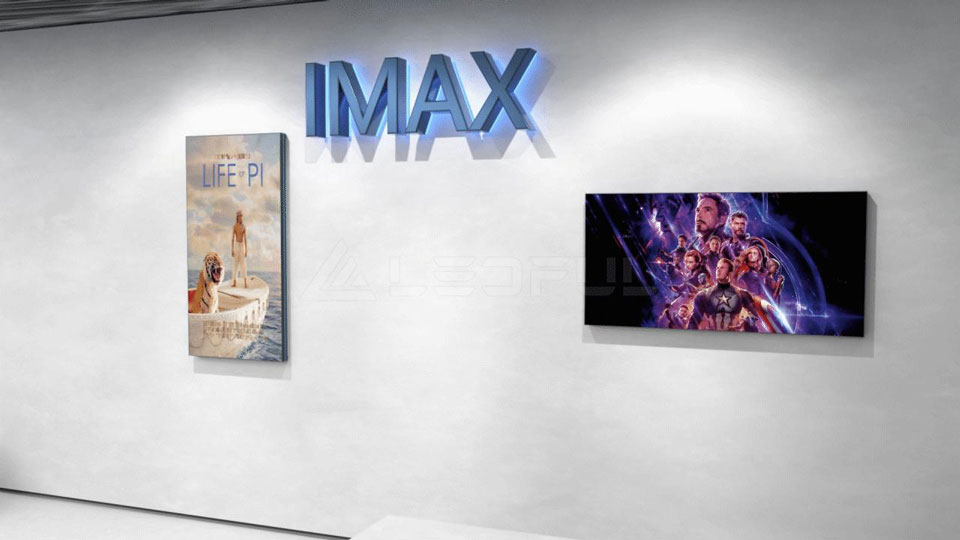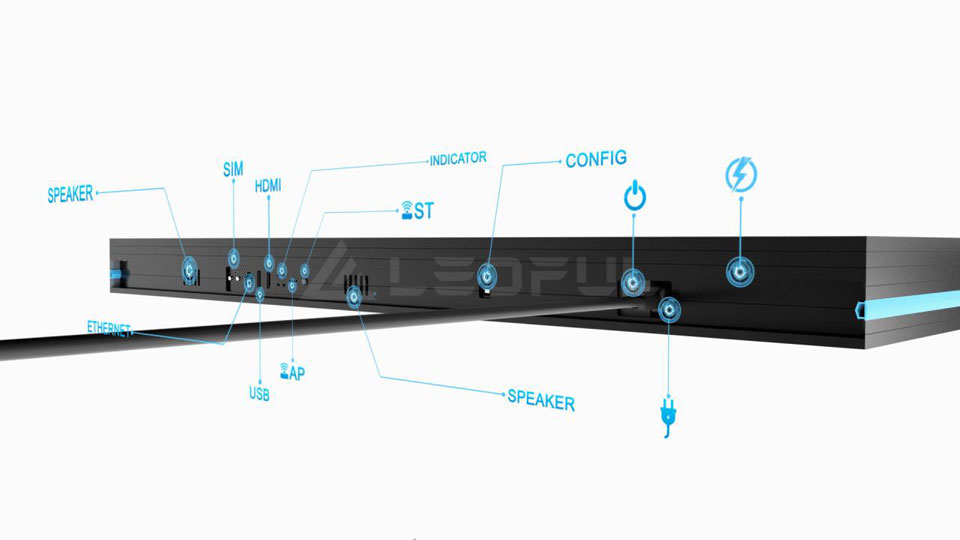 10 LED Posters Working Together
Poster support cluster playback and management, agree to cluster image demo. We can control the timely update of multiple screens, saving time and effort. It is suitable for more application range, 3 seconds can splicing a rental screen, giving you a different stage.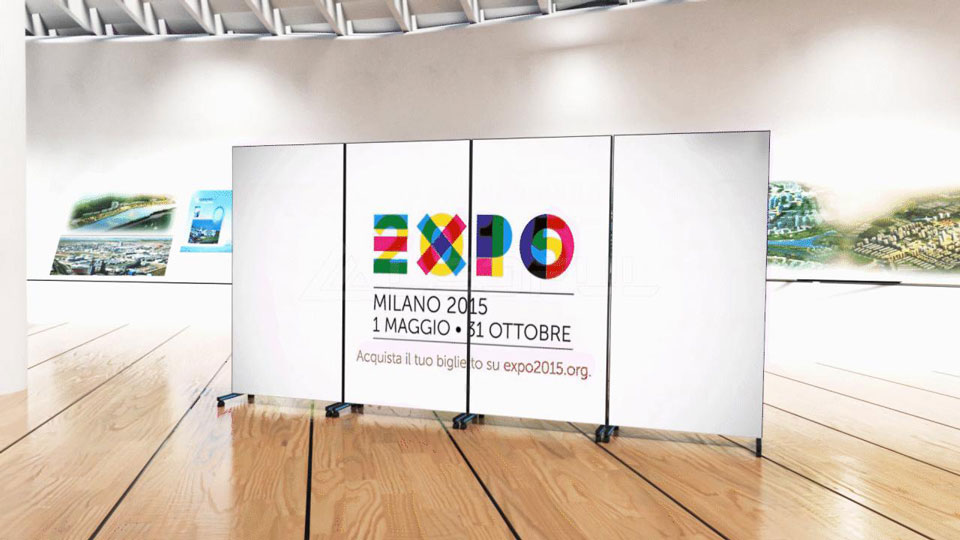 LED POSTER Audio & Music Integrated
In order to better performance, our LED posters add high-quality speaker design, through terminal software control and video playback, forming a complete multimedia system.This upgrade makes advertising look more advanced and cool.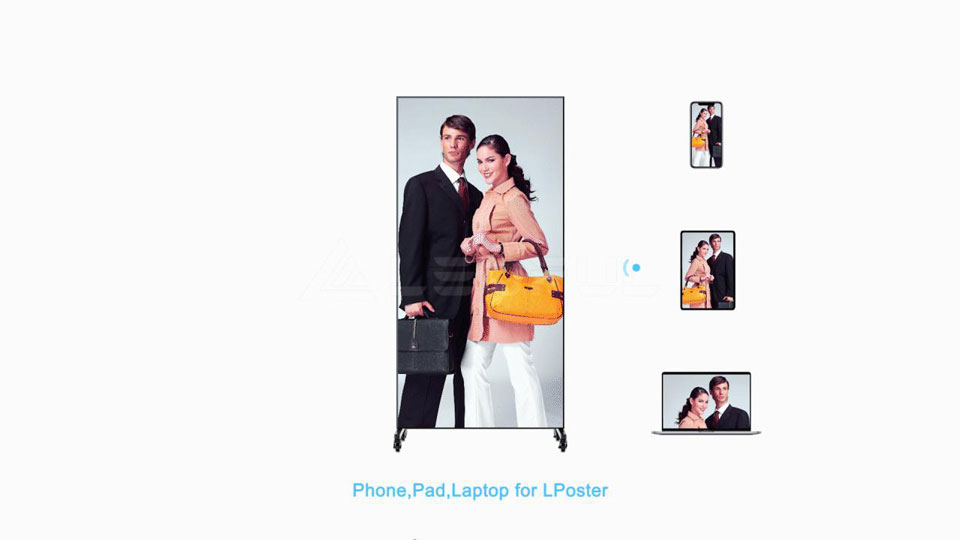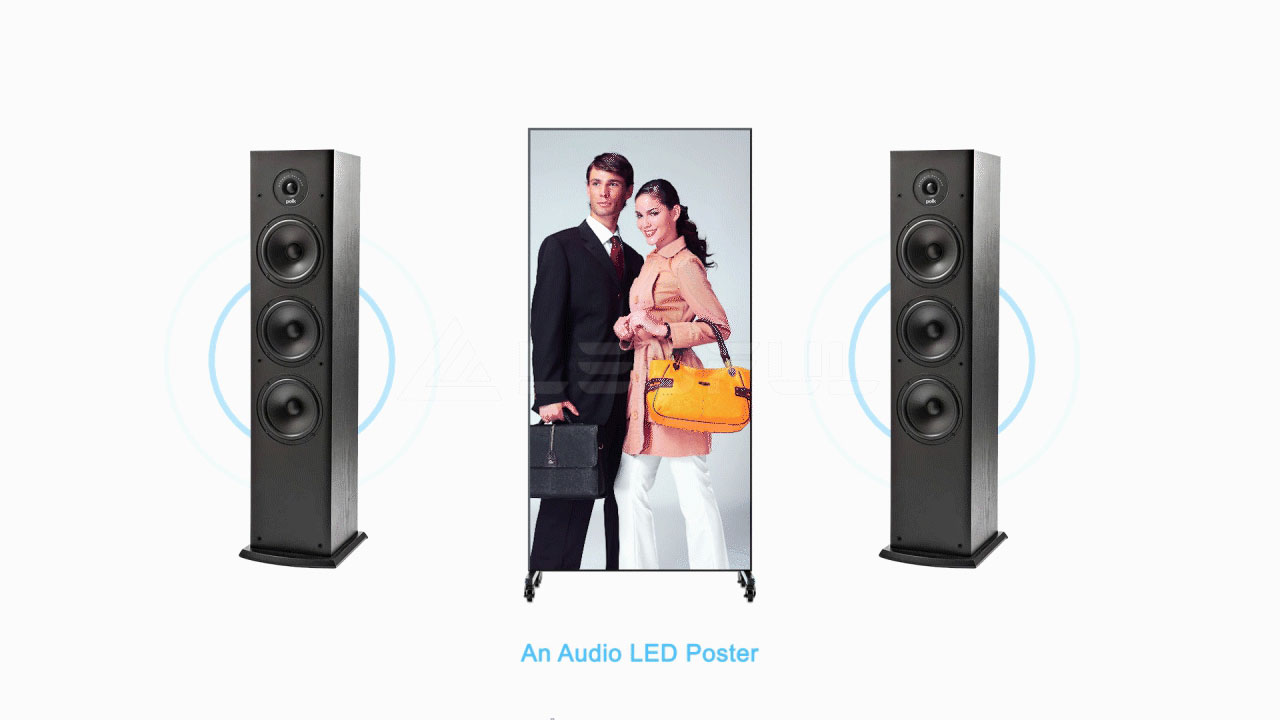 Some time ago, the LED display of "Bilong Wave" in Times Square of South Korea, which was the most popular search on Weibo,.It's amazing ! The 80m wide and 23m high giant LED uses a visual + auditory dual simulation system to continuously play the projection of the surging waves, making the effect of the waves highly realistic. Everything gets realistic with sound.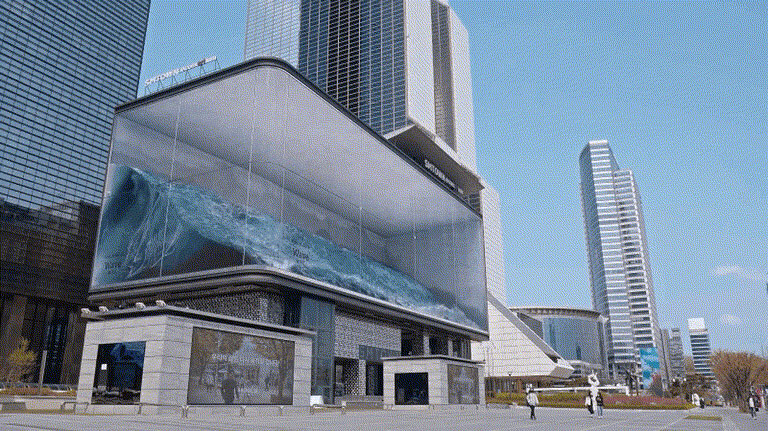 The newly upgraded
LEDFUL LED Poster
will definitely bring you more surprises. Come on and join LEDFUL soon!
Please check LED Poster video in this link
https://youtu.be/nPZwR73xGLU