Recently, small pixel pitch LED display as commercial display market buzzword, indicates that the display industry will enter a small pixel pitch era!
The small pixel pitch HD LED display is born for small size and close watching products, and that is for indoor applications,such as meeting, video monitoring, command and control and message display. So what is a small pitchHD LED display? Generally,the spacing is less than or equal to 3mm LED display can be called a small pixel pitch LED display.
A small pixel pitch HD LED display system is including LED display systems, high-definition display control system and cooling system. Small pixel pitch LED display uses pixel-level point control technology to control the brightness of the display pixel units, the color and consistency of reducing state . In the production process of the display use the all automated reflow soldering process, so there is no need for manual welding.
LEDFUL is a well-known manufacturer of  LED display, and is producing 1.9mm, 2.5mm,3mm pixel pitch LED display today. The cabinet adopts die-cast aluminum material, with the advantages of product strength, precision and high flatness of the entire screen, the lifetime can be 10 years. Cabinet with light and thin, concept design, weight only 5.6kg and 50mm thickness. Advanced R&D technology and reliable components ensure its outstanding performane of high grey scale & refresh rate.
The emergence of small pixel pitch LED display is the gospel of indoor display applications market, it will stimulate the development of the whole LED display industry!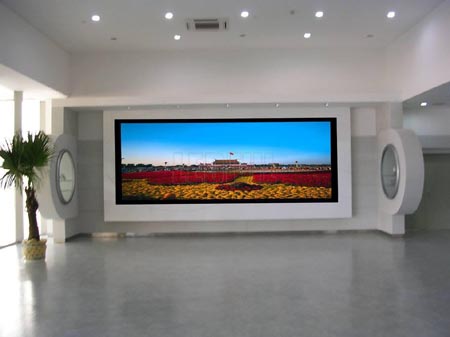 For more info, please contact our sales engineers. Thank you for your time reading this news.